Aknier is some guy who also casts spells. The following is mostly exaggerated because the DM is a troll 8'D And also stored here so Aknier can be safely edited. 8D
Vital StatisticsEdit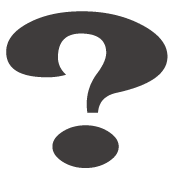 Name:
Aknier
Race: Human
Class: Wizard/Human Paragon
Gender: Male
Age: 19
Alignment: Neutral Good
Deity: N/A
Height: 5'9
Weight: 150
Hair: Black
Eyes: Blue
Appearance: Aknier dons a (blue) wizard robe and hat. :'D
Personality: Aknier is totally the most genki, doki-doki member of the party. He's always running around, waving his scythe surprisingly uselessly and making funny faces.
Religious Ideals: No deity can comprehend the nature of Aknier's face.
So once upon a time, Aknier had a brother and they owned some land and then his brother was gone and left behind a scythe and then Aknier's home was taken away and so now he's on a QUEST FOR REVENGE.
RelationshipsEdit
The PartyEdit
LEWELLYN BRYSE: Lyn is totally Aknier's favorite bestest friend. They stay up late at night and have tea parties and also talk about how awesome Kraven is.
KRAVEN DIAMONDSHIELD: Aknier thinks Kraven is the coolest thing since sliced bread. He is completely envious of the dwarf, especially his beard.
NAIYA: She's totally his girlfriend and there are no strings or UST here at all.
THEROIAN: Aknier is still waiting on his money for winning some bets, bro. Best be watching out or he'll have the party monk break your kneeca---wait....
ASCHA: He's totally not sure what to think of Ascha, because she's totally way too uptight :V
BONES: He VIOLATED HER MIND repeatedly and didn't even give her a towel after. :c
OMG LIEK HE HAS A BROTHER AND HIS BROTHER GAVE HIM A PONY AND A SCYTHE AND ALSO PINK SPARKLES AND RAINBOWS.